Cincinnati Public Radio | Trust in Local Government
In advance of the 2021 mayoral primary, WVXU began airing a series of programs examining corruption in Cincinnati politics. Between February and July, the news team produced 54 stories, including Howard Wilkinson's piece about the council-manager system being adopted in the 1920s as a response to corruption and Michael Monks' interviews with Mayor Cranley and council members Smitherman and Sunderman. WVXU also broadcast other features, interviews, and candidate profiles to educate and engage audiences for the November 2 election.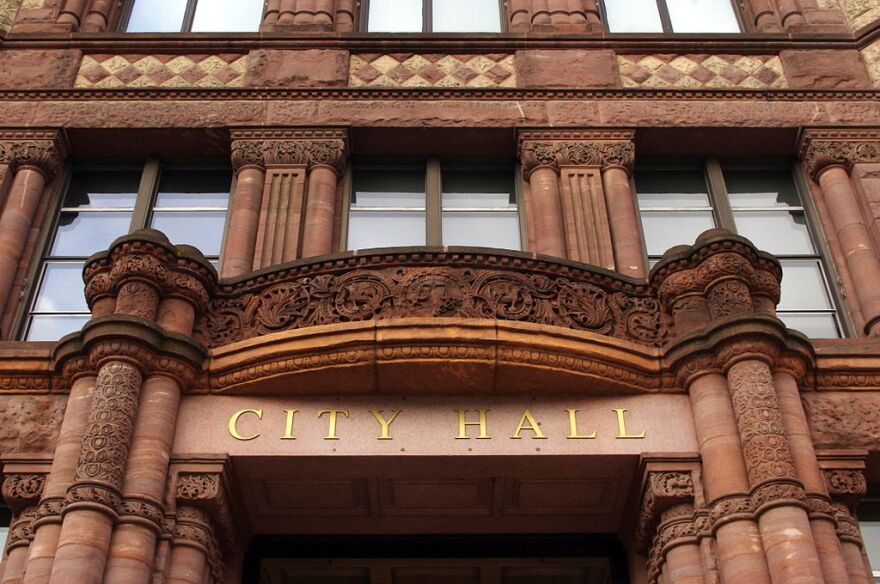 The Library Foundation | Cincinnati Stories: Increasing Civic Awareness
The primary purpose of the Library's Cincinnati Stories: Increasing Civic Awareness project is to create an engaging and informative virtual experience that the public can use to become better informed of the local civic landscape. This website will feature multiple topics under the broad subject umbrellas of: 1) Government and Charter Reform, 2) Community Relations and Public Safety, and 3) Voter Access and Engagement. The site will be a series of curated online exhibits of primary source materials as well as trusted information from 3rd party organizations that provide various perspectives and information about the subjects. The site will also feature episodes and segments from Newsmakers, the public affairs program hosted by Dan Hurley on WKRC from 1997-2017.
Ohio Justice & Policy Center | Second Chance Project
The primary purpose of the Second Chance program is to provide free legal assistance to those who are facing challenges due to a criminal record. People with criminal records face unprecedented, lifelong barriers to obtaining and retaining gainful employment, advancing along career pathways through continuing education, finding stable housing, and breaking the cycle of generational poverty. OJPC's free second chance legal clinics, now accessible remotely, give clients an opportunity to mitigate court debt, get driver's licenses restored, have criminal records sealed or expunged, and obtain a Certificate of Qualification for Employment (CQE).
Peaslee Neighborhood Center | The People's Path to Equitable Policy
This project represents a continuation of efforts to drive Cincinnati along the path to smart policy for equitable development, specifically in the city government's use of incentives and subsidies. Peaslee will continue to provide assistance and training to community councils in using its Equitable Development Rubric when developers seek approval for projects. Peaslee is also developing a database of information about publicly subsidized development projects that is not otherwise available to the public.