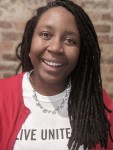 Jená Bradley is the senior manager of community impact at the United Way of Greater Cincinnati. In this role she's had the opportunity to create and lead transformative work, including the Black-led Social Change Initiative and Project Lift. Within her professional role, Jena serves a core team member for All-In Cincinnati and a member of the Hamilton County Economic Inclusion Advisory Council. She's held several leadership positions in her home neighborhood, Walnut Hills, including board president of the Walnut Hills Redevelopment Foundation, board member of the Walnut Hills Area Council and Walnut Hills Historical Society, and board president of Cincy Stories.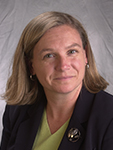 Elizabeth Blume is the Director of the Community Building Institute (CBI) at Xavier University, which aims to blend community organizing principles with community planning processes. Drawing on more than 30 years of municipal planning and community engagement experience, including as the Planning Director of both Cincinnati and Dayton, Liz has worked on issues of affordable housing, urban education, land use, and equitable community and economic development. Liz also co-directs Xavier University's Master's in Urban Sustainability and Resilience, an interdisciplinary program that prepares students to grapple with the challenge of building resilient communities in the twenty-first century.
Eric Kearney is the CEO and President of the Greater Cincinnati & Northern Kentucky African American Chamber of Commerce. His professional career has been in law, politics, and small business. He was a partner in a law firm practicing in the areas of litigation and small business development. Eric served as Ohio Senate Minority Leader while in the Ohio Senate. He also served on the National Finance Committee for Senator & President Barack Obama, and he served on the vet team for Presidential Personnel. He founded a newspaper publishing company, KGL Media. Beyond his professional career, Eric has have volunteered on a number of community and civic boards. He serves on two corporate boards: Union Savings Bank and Arlington Memorial Gardens.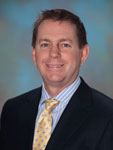 Dr. Mark Manley graduated from the University of Notre Dame, and went on to earn his medical degree from the University of Cincinnati College of Medicine. He did his internship in internal medicine at The Christ Hospital and a residency in anesthesiology at UC Medical Center, where he served a year as chief resident. Dr. Manley joined Anesthesia Associates of Cincinnati in 1992. He has served as director of obstetrical anesthesia and on the board of directors. He served as President for eight years, during which time he negotiated the transition of the practice to TeamHealth, a national provider of medical services. Dr. Manley sits on several other boards, including The Charter Committee of Cincinnati and the Center for Respite Care.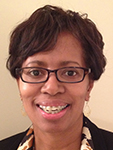 Melanie Moody retired from Procter & Gamble after a career in the Global Business Services business unit where she held worked to improve and increase the responsibility of IT Operations, Information Security, and Human Resources.  Prior to joining P&G, Melanie worked for ExxonMobil in Houston, Texas.  She is currently the Treasurer and Board member of the Hearing, Speech & Deaf Center, Board member of INTERalliance of Greater Cincinnati, Chairperson of the Allen Temple AME Finance Committee and Founder of The Phyllon Foundation, an organization that provides experiential learning opportunities for under-served students to enhance their self-confidence and resilience. Melanie is also an active member of the Crossroads Community Church in Cincinnati, working as the central buyer to negotiate contracts and coordinating purchases for the church's five regional sites.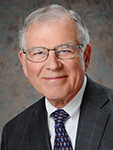 Jerry Newfarmer is the president and CEO of Management Partners, a company he founded in 1994 to help government leaders improve how their organizations work.. Prior to founding Management Partners, Jerry served in public service positions in California and Ohio, most notably serving in a variety of roles with the City of Oakland and as the City Manager in the cities of Fresno, San Jose, and Cincinnati. Jerry has also served as the President of the San Francisco Chamber of Commerce and served honorably as a Lieutenant in the United States Navy, including a tour of duty in Vietnam. He has also remained active in a variety of professional organizations, including the International City/County Management Association (ICMA) and the Ohio City Management Association (OCMA), as well as in the  American Society for Public Administration (ASPA).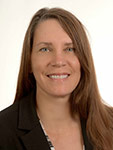 Dr. Julie Cencula Olberding is Director of and Associate Professor in the Master of Public Administration (MPA) program at Northern Kentucky University. Her research has focused on regionalism, economic development, community development, and nonprofit management.  It has been published in various journals including Public Administration Review, International Journal of Public Administration, Economic Development Quarterly, International Studies Perspectives, Journal of Community Practice, and Journal of Nonprofit Education and Leadership. Julie teaches a number of courses in the MPA program, including Foundations of Public Administration, Resource Acquisition and Management, and Volunteer Management. Prior to NKU, she worked in the public and nonprofit sectors for about 10 years, so she likes to incorporate teaching methods that connect her classes to the community, such as service learning and student philanthropy.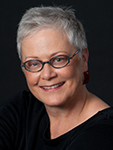 Barbara Rinto served as the Administrative Director of the Women's Health Program at the University Of Cincinnati College Of Medicine and the Chief Executive Officer of Planned Parenthood Southwest Ohio Region. She also served for twelve years as Director of the Division of Student Affairs at the Women's Center at the University of Cincinnati until her recent retirement. While at UC she served as a member of the President's cabinet. Ms. Rinto is active in the community, having served as a member of the Leadership Council for The Women's Fund of the Greater Cincinnati Foundation, as well as a board member of Community Shares of Greater Cincinnati and Free Store/Food Bank, where she served as both the Chair for the Committee on Trusteeship and the Vice-Chairperson for Client Services.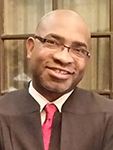 Retired Judge Fanon A. Rucker was born and raised in Gary, Indiana. He graduated from Hampton University and the University of Cincinnati College of Law.  After completing his studies and passing the bar, Judge Rucker became a Cincinnati prosecutor. As a lawyer, Judge Rucker represented clients in many high-profile civil cases in State and Federal Court at both the trial and appellate levels, including many employment discrimination, civil rights and class action cases. In 2007, Judge Rucker was appointed to the Hamilton County Municipal Court where he served for twelve years, until his recent retirement from the Bench.  Judge Rucker is now an attorney with The Cochran Firm, a national network of law firms originated by the famed Johnny Cochran.  Judge Rucker's biggest contribution to the legal community is the mentoring he provides and has provided to high school, college and law students, as well as young lawyers. Judge Rucker has served in leadership on numerous legal, religious, charitable, fraternal and community boards and organizations.  His motto in leadership is "plan to leave it better than you find it or let someone else take the lead."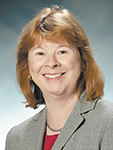 Mary Asbury is the Executive Director of the Legal Aid Society of Greater Cincinnati, a position she has held since 1988. She is a practicing attorney specializing in the legal needs of lower income families and community redevelopment. She also serves as Executive Vice President of the Volunteer Lawyers for the Poor Foundation, through which area Bar Associations partner with Legal Aid to involve private attorneys in pro bono legal services. She is also a member of various committees and task forces for the Ohio Supreme Court, the American Bar Association, and the Cincinnati Bar Association.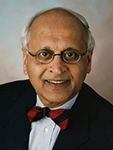 Jay Chatterjee, the Dean Emeritus of the University of Cincinnati's nationally acclaimed College of Design, Architecture, Art, and Planning, is currently a retired Professor of Architecture and Planning. His teaching expertise includes International Planning, Regional Design and Development, and Urban Design. In addition to numerous University policy-making appointments, Dean Chatterjee serves on many major civic and professional committees for the City of Cincinnati and on charitable foundation boards. He is also involved with various professional associations, such as the American Planning Association and American Institute of Certified Planners. Jay has received many awards for his work, including the American Institute of Architects' Thomas Jefferson Award, the Martin Meyerson Award for Distinguished Leadership in Higher Education, and the Distinguished Service Award from the Association of Collegiate Schools of Planning.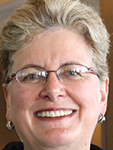 Marjorie Davies began her career working as the assistant to the corporate controller at ATE Management & Service Company in 1980. In 1984, she was recruited into the executive development program at Procter & Gamble.  After her tenure at P&G, Marjorie shifted her focus towards the non-profit and philanthropic sectors where she been engaged for more than twenty years with the United Way of Greater Cincinnati and the League of Women Voters. Ms. Davies served as the president of the League of Women Voters Cincinnati chapter between 2008 and 2009.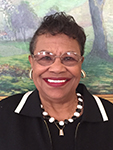 Dr. Myrtis Powell is the former President and CEO of the Cincinnati Youth Collaborative.  Prior to joining the Cincinnati Youth Collaborative, Dr. Powell worked for Miami University, where she had served for twenty-one years, the last thirteen as Vice President for Student Affairs. She is currently a member of the following boards: the Greater Cincinnati Foundation, the Mayerson Academy, Art Links, Bethesda Hospital, Inc. and the Union Central Life Insurance Company.  Nationally, she serves on the board for the Public Welfare Foundation in Washington, D.C. and the National Child Labor Committee in New York City.