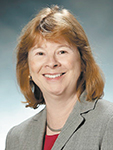 Mary Asbury

Mary is the Executive Director of the Legal Aid Society of Greater Cincinnati, a position she has held since 1988. She is a practicing attorney specializing in the legal needs of lower income families and community redevelopment. She also serves as Executive Vice President of the Volunteer Lawyers for the Poor Foundation, through which area Bar Associations partner with Legal Aid to involve private attorneys in pro bono legal services. She is also a member of various committees and task forces for the Ohio Supreme Court, the American Bar Association, and the Cincinnati Bar Association.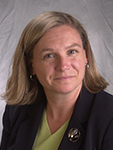 Elizabeth Blume
Elizabeth is Executive Director of the Community Building Institute (CBI) at Xavier University. She has more than 16 years experience leading comprehensive, municipal planning processes that focus on building healthy neighborhoods through citizen participation. At CBI, Liz's work has included coordinating with KnowledgeWorks, Greater Cincinnati Foundation, and other organizations on the engagement for Community Learning Centers, a major initiative with Cincinnati Public Schools. She has led an important regional research project that established a new framework for the conversation around regionalism in the Cincinnati area. She has been deeply involved with the place matters project; a major effort, with a funding collaborative, to implement a comprehensive community investment strategy in three Cincinnati neighborhoods. She is currently leading an effort to develop housing strategies for 14 communities in Cincinnati and Hamilton County in conjunction with the Port Authority of Greater Cincinnati. Liz is committed to making sure the work of the Institute is relevant and connected to people who live in the communities she is working in.
Until December 2002, Liz was Director of the Department of Planning for the City of Cincinnati, where she served for three years. Prior to that, Liz was Director of the Department of Planning & Community Development for the City of Dayton, Ohio. She has a Master of Community Planning from the School of Design, Art, Architecture and Planning at the University of Cincinnati and a B.S. in Political Science and Urban Planning from the College of Architecture and Planning at Ball State University. She is a frequent guest lecturer on topics related to planning and politics, smart growth, professional practice and urban design, and has written numerous articles on those topics. Liz lives in Cincinnati's Clifton neighborhood with her two children.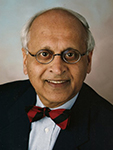 Jay Chatterjee
Jay is Dean Emeritus and Professor of Architecture and Planning of the College of DAAP at the University of Cincinnati, in Cincinnati, Ohio. He is a Fellow of the American Institute of Certified Planners. Dean Chatterjee serves on several civic organizations in the Cincinnati area, including the Urban Design Review Board, Historic Conservation Board and the Contemporary Arts Center Board. He is a past-president of the Association of Collegiate Schools of Planning, The Architectural Foundation of the Greater Cincinnati and a past founding member of the Planning Accreditation Board. He is a member of the American Planning Association, and an associate Member of The American Institute of Architects.
He has received the ACSP award for outstanding contributions in city and regional planning, the Distinguished Alumnus Award of the Department of City and Regional Planning of the University of North Carolina, Apple Award of the Architectural Foundation of Cincinnati, the Lifetime Achievement Post-Corbett Award in Cincinnati for his nationally recognized commitment to architecture and world-class design in the community and the American Institute of Architects Thomas Jefferson Award for Public Architecture.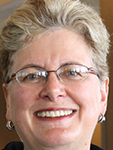 Marjorie Davies
Marjorie is a full-time volunteer with the League of Women Voters of the Cincinnati Area.  Formerly Board President, she currently serves as Vice-President of Fund Development, chairs the Investment Committee, and is a trustee for the Steiner Fund and the Education Fund.  Marjorie is a retired CPA who worked as a financial manager with Procter & Gamble.  For many years she chaired allocations committees at the United Way of Greater Cincinnati, and has also served on the boards of the Hillrise Center for Retirement Living and the Great Rivers Girl Scout Council.  She has volunteered, primarily in public relations and membership recruitment roles, on the boards of local chapters of professional organizations such as Cincinnati Business & Professional Women, National Association of Accountants, and the Ohio Society of CPAs.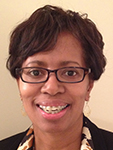 Melanie Moody
Melanie retired from Procter & Gamble after a career in the Global Business Services business unit where she held roles of increasing responsibility in IT Operations, Information Security and Human Resources. Prior to joining P&G Melanie worked for ExxonMobil in Houston, Texas. She is currently the Treasurer and Board member of the Hearing, Speech & Deaf Center, Board member of INTERalliance of Greater Cincinnati, Chairperson of the Allen Temple AME Finance Committee and Founder of The Phyllon Foundation, an organization that provides experiential learning opportunities for under-served students to enhance their self-confidence and resilience.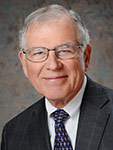 Jerry Newfarmer
Jerry is President and CEO of Management Partners, a company he founded in 1994 to help government leaders improve how their organizations work. Jerry has counseled with local government leaders, elected and appointed executives alike, to help them solve problems and improve the effectiveness of their governments. Prior to founding Management Partners, Jerry served in public service positions in California and Ohio, most notably serving in a variety of roles with the City of Oakland and as the City Manager in the cities of Fresno, San Jose, and Cincinnati. In his career, Jerry has also served as the President of the San Francisco Chamber of Commerce and served honorably as a Lieutenant in the United States Navy, including a tour of duty in Vietnam.
He has also remained active in a variety of professional organizations, including ICMA and OCMA. He served as Chair of the ICMA Fund for Professional Management, and as President of the Charter Committee of Greater Cincinnati. He also served as president of the San Francisco Bay Area Chapter of the American Society of Public Administration and as the president of the City Manager's Department of the League of California Cities. He is currently on the Board of the Greater Cincinnati Chapter of ASPA.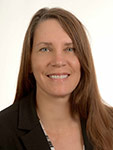 Dr. Julie Cencula Olberding
Dr. Olberding is Director of and Associate Professor in the Master of Public Administration (MPA) program at Northern Kentucky University. Her research has focused on regionalism, economic and community development, nonprofit organizations and management, and philanthropy and volunteerism. Dr. Olberding has taught a number of courses in the MPA program, including Foundations of Public Administration, Organizational Behavior and Theory, Resource Acquisition and Management, Volunteer Management, Nonprofit Strategic Planning, Nonprofit Program Evaluation and the Public Administration Capstone. In order to "bring to life" theories and concepts, she utilizes alternative teaching methods, such as service learning and student philanthropy. Generally speaking, she enjoys research and teaching that is grounded in theory yet applicable to the "real world," due to her public and nonprofit sector work experience prior to becoming a college professor.
Also, Dr. Olberding has served as faculty director of the Mayerson Student Philanthropy Project at NKU. In this role, she co-authored a student philanthropy handbook, which has been distributed to universities and colleges across the country, and she recruited and supported professors from various disciplines to incorporate this teaching method into their classrooms. She is currently on the Board of the Greater Cincinnati Chapter of the American Society for Public Administrators.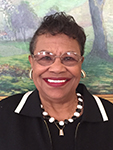 Dr. Myrtis Powell
Dr. Powell is President and CEO of the Cincinnati Youth Collaborative. Prior to joining the Cincinnati Youth Collaborative, Dr. Powell worked for Miami University, where she had served for twenty-one years, the last thirteen as Vice President for Student Affairs. She is currently a member of the following boards: the Greater Cincinnati Foundation, the Mayerson Academy, Art Links, Bethesda Hospital, Inc. and the Union Central Life Insurance Company. Nationally, she serves on the board for the Public Welfare Foundation in Washington, D.C. and the National Child Labor Committee in New York City.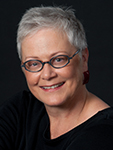 Barbara Rinto
Barbara served as the Administrative Director of the Women's Health Program at the College of Medicine and the Chief Executive Officer of Planned Parenthood Southwest Ohio Region. Most recently, Ms. Rinto was Director of the Division of Student Affairs at the Women's Center at the University of Cincinnati. She held this position for twelve years before retiring, and served as a member of the President's cabinet during her tenure at UC. She is active in the community, having served as a member of the Leadership Council for The Women's Fund of the Greater Cincinnati Foundation, as well as a board member of Community Shares of Greater Cincinnati and Free Store/Food Bank, where she served as both the Chair for the Committee on Trusteeship and the Vice-Chairperson for Client Services.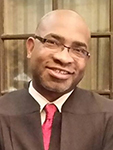 Hon. Fanon A. Rucker
Fanon has worked as an attorney since 1996. He is a former Assistant City Prosecutor and former associate with the law firm of Santen and Hughes. In 2007, Judge Rucker was appointed to the Hamilton County Municipal Court. Fanon is also a past president of the Cincinnati Bar Association, a member of the Ohio Bar Association, and a Trustee of Allen Temple Church and the Catholic Inner City Education Fund. In addition, he serves as a board member of Boys Hope and Girls Hope, and the Children's Law Center.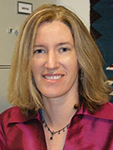 Mary Schubauer-Berigan
Mary has a doctoral degree in Epidemiology from the Medical University of South Carolina. She currently is a senior research epidemiologist with the National Institute for Occupational Safety and Health, where (since 1999) she has been conducting studies of cancer and other diseases among workers exposed to potentially harmful agents in the workplace. Prior to that, she worked as a statistician and toxicologist with the U.S. Environmental Protection Agency, and with the Minnesota Pollution Control Agency. She has more than 60 publications related to occupational safety and health, epidemiology, and environmental contamination and toxicology from her current and past employment.
Dr. Schubauer-Berigan still finds time to lead an active civic life within her own neighborhood of Clifton. She served for six years as a Trustee of the Clifton Town Meeting and was a member of the Boards of Directors for the Uptown Crossings Community Urban Redevelopment Corporation and the Clifton Gaslight Main Street Association. She has worked more recently as part of a group developing a community garden at the intersection of the Avondale, Clifton and Corryville neighborhoods through the Keep Cincinnati Beautiful program. She also volunteers for the Cincinnati Association for the Blind and Visually Impaired and for local animal rescue groups.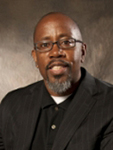 David Singleton
David received his law degree, cum laude, from Harvard Law School in 1991, and his A.B. in Economics and Public Policy, cum laude, from Duke University in 1987. Upon graduation from law school, Mr. Singleton received a Skadden Fellowship (the premiere public interest law fellowship in the nation) to work at the Legal Action Center for the Homeless in New York City, where he practiced for three years. He then worked as a public defender for seven years, first with the Neighborhood Defender Service of Harlem and then with the Public Defender Service for the District of Columbia.
After moving to Cincinnati in 2001, Mr. Singleton practiced at Thompson Hine until 2002, when he became the Executive Director of the Cincinnati-based Ohio Justice & Policy Center (OJPC). OJPC provides free legal representation to prisoners and ex-offenders to help them become productive, law-abiding members of the community.
In addition to serving as OJPC's Executive Director, Mr. Singleton is an Assistant Professor of Law at Northern Kentucky University's Salmon P. Chase College of Law, where he teaches the Constitutional Litigation Clinic. The Clinic gives third and fourth year law students the opportunity to represent OJPC clients in federal and state court proceedings. Mr. Singleton has also taught as a Lecturer at the University of Cincinnati College of Law.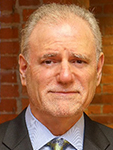 David Altman, Executive Secretary

David has dedicated the past 30 years to environmental concerns as a civic leader and as an environmental lawyer. He has also been active in philanthropy, having served since 1975 as the Executive Secretary of the Murray and Agnes Seasongood Good Government Foundation and as a founding member of the Donor's Forum of Ohio (today, known as the Ohio Grantmaker's Forum). He is president of D. David Altman Co. LPA, has chaired or been a member of state and local governmental advisory councils and served on numerous non-profit boards, including the national Civic League, New Life Youth Services, and Family Services of Greater Cincinnati.