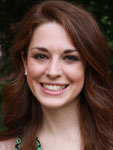 Ellen Deatrick, University of Cincinnati
A native of Louisville, Kentucky, Ellen graduated in 2013 with undergraduate degrees in English and Psychology from the University of Kentucky. She is currently pursuing a Master's Degree in Community Planning at the University of Cincinnati's College of Design, Architecture, Art & Planning. Ellen is interning with the Department of Planning and Buildings. Here, she regularly assists staff with research and reports, and is working with the department on the drafting, revision, and public review process for the City's new Land Development Code. She is committed to helping foster creative, safe, healthy, and just places for others to live and work.
Sierra Faler, University of Cincinnati
Sierra is a recent graduate of the University of Cincinnati with a B.A. in International Affairs. While Sierra has lived in Cincinnati for the past four years, she attended high school in Tipp City, Ohio. She is interning in the Office of Contract Compliance. Here, Sierra is learning the many aspects of legal, financial, and developmental frameworks that create city government contracting. Along with this, she is drafting legal language for contracts pertaining to government contractor payments. She describes this as a wonderful experience that will translate well into law school, which she will begin in the fall.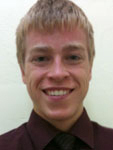 Spencer Liechty, Xavier University
Hailing from Indianapolis, Spencer recently graduated magna cum laude from Xavier University with a B.A. in Political Science and minors in Economics and International Studies. Spencer is interning in the Office of Budget and Evaluation. At his placement, he is learning about the City's budget process as well as working on projects related to the Cincinnati budget system and comparative public safety budgets. Spencer hopes to gain a better understanding of city government and finances from his internship.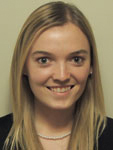 Megan McDonough, Wilmington College
A Cincinnati native, Megan recently graduated from Wilmington College of Ohio with a B.A. with honors in Communication Arts and Social & Political Studies. She is excited to be back in Cincinnati interning in the Office of the City Manager. Working within the Communications team, Megan is exposed to various City department and programs as she attends and photographs special events, provides updates on Streetcar construction, communicates with media contacts and researches and collaborates with the creators of the new Roadmap Cincy website. She hopes this experience will allow her to further understand the workings of local government and its citizens to foster successful communities, as she moves toward a career in the communications field.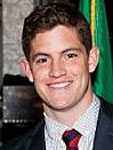 John Reiser, Xavier University
Originally from Buffalo, New York, John attended Xavier University where he recently graduated with a B.S. in Business Administration, double-majoring in Economics and Finance. He is currently interning with the Trade and Development Department. John is working with staff to update Cincinnati's Consolidated Plan and is assisting with the department's Business Retention and Expansion program, among other projects. John is confident that this internship will provide him with a positive experience in the field of development, and will encourage growth towards a career founded in active citizenship.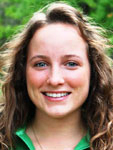 Ellen Short, Wilmington College
Originally from Monroe, Ohio, Ellen is a Senior at Wilmington College, pursuing a B.A. in Environmental Sustainability in addition to serving as the Student Body President. She desires to promote the responsible use of water resources and research ways to use water as a peace tool in areas of conflict. During her time at Wilmington, Ellen has partnered with the Friends Committee on National Legislation in Washington, D.C. to advocate for social justice, peace, and stewardship of the Earth. She is interning with the Human Resources Department, working on various projects that focus on employee training. She hopes that this internship will provide her with a strong foundation for a career in public service.