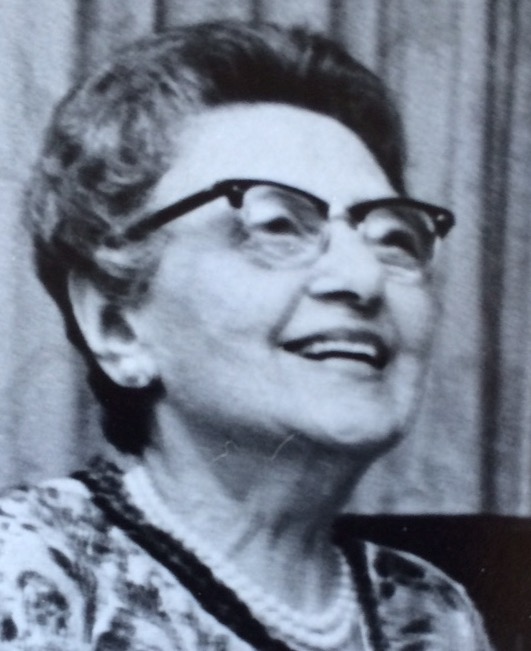 Murray's "better half or more nearly two-thirds"
(from the Cincinnati Post, 1982)
Cincinnati-born daughter of a longtime notable Queen City family, Agnes Senior graduated in 1911 from Smith College and married Murray Seasongood in 1912. Agnes Senior Seasongood described by her husband as his 'better half or more nearly two-thirds'.
Independent even from her family and her husband's interests, Agnes Seasongood pioneered in volunteer work. "It was my idea right from college," she said.
For years she was an education activist, on the first board of Hillsdale School, president of the Adult Education Council in the 1930's, president of the Household Training Center in the late 1940's and a member of the Citizens School Committee. She was a one-time president of the Children's Psychiatric Center, a founding member of the Talbert House rehabilitation program, and active in Girl Scout programs for over 20 years. Agnes called herself an amateur social worker. She didn't approve of mothers working, but recognized that many do, as did she.
She was honored by the National Federation of Settlement Houses and Neighborhoods for her dedication to the settlement movement. In 1974, Agnes was awarded a Doctorate of Humane Letters from the University of Cincinnati and was listed in Who's Who in America.
Agnes dedicated hours of volunteer leadership throughout the years and she is renowned for seeing through with a countless projects. Modestly, Mrs. Seasongood said, "It is hard to say what results of social work are. I hope what I've done has improved conditions. It gives me satisfaction that maybe my endeavors helped situations in the city."